ABOUT US
Digicate is a Digital Academy House offering marketers, new media managers, media professionals, content creators, communications and PR practitioners, educators and web producers an opportunity to learn, develop and improve on their digital skills.
Digicate aims to equip students with storytelling, branding, visuals, video, audio, coding, social media, marketing and metrics skills. Digicate has established a culture of learning through innovation. Our approach to digital education is rooted in the desire to bring more people into the field of digital media and advancements in technology. By continually keeping abreast of changes and trends within the field, Digicate aims to offer only the best in Digication.
---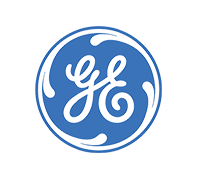 GE is the world's premier Digital Industrial company with a global presence in 130 countries. In South Africa, GE has over 1100 employees and participates in business sectors that include; Power, Transportation, Healthcare, Energy Connections and Aviation.

In 2016 GE opened a R500M Africa Innovation Centre in Johannesburg South Africa. This is GE's centre of excellence for innovation and technology transfer in Africa. It is the first for GE in Africa and the 10th GE innovation Centre globally.
---
MakerBot is a global leader in desktop 3D printing, setting the standard in reliability and ease-of-use by providing effective solutions for every stage of the desktop 3D printing process. MakerBot serves the largest install base of 3D printers worldwide and runs the largest 3D design community in the world.

Founded in 2009, MakerBot was one of the first companies to make 3D printing accessible and affordable with their first 3D printer, the Cupcake CNC. In 2010, they became the first company to present a 3D printer at the Consumer Electronics Show (CES). Now, 3D printing is its own category there with a myriad of 3D printing companies in attendance each year. After being acquired by Stratasys in 2013, Maker Bot introduced the first Wi-Fi connected desktop 3D printer in 2014.
---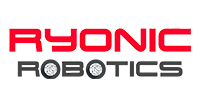 Ryonic Robotics was founded in 2014 and is at the forefront of developing the latest robotics technology in the world. The Company's first major project was the RMIS inspection crawler that is aimed at the Pipeline, Oil & Gas industries. Other current projects include a magnetic ship hull cleaning robot and a Cobot worker for factory automation and other applications.
---